US rejected Ya'alon request to meet key officials
Obama administration refused to grant visits with top figures, in act of political payback for defense minister calling Kerry 'obsessive and messianic'
WASHINGTON –
The US administration prevented Defense Minister Moshe Ya'alon from meeting with key officials during his visit to Washington, DC, American sources told Ynet on Friday.
TO UNDERSTAND ISRAEL'S FIGHT FOR ITS LIFE - WATCH THIS INTERVIEW:
The defense ministry did not comment, though sources close to Ya'alon said "the aim was to meet with the security echelon, and that was what happened."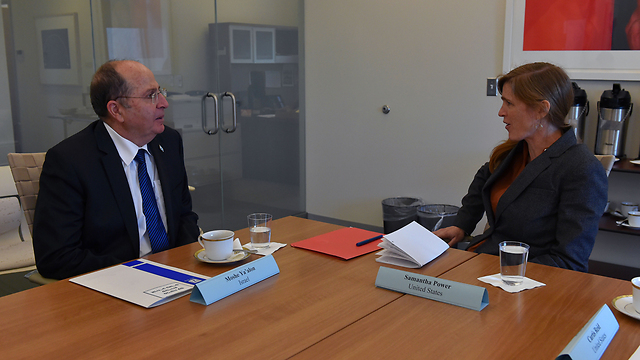 Ya'alon and Power (Photo: Defense Ministry)
Ya'alon arrived on Tuesday to meet his counterpart, Secretary of Defense Chuck Hagel, and American intelligence officials. The Obama administration, however, refused the Israeli defense minister's request to meet with other top officials, including Vice President Joe Biden, Secretary of State John Kerry, and the National Security Advisor Susan Rice.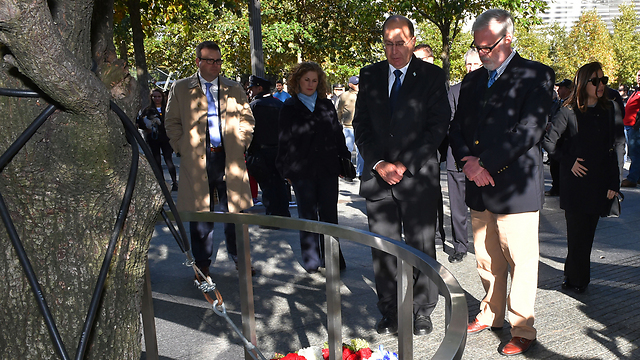 Ya'alon at Ground Zero in NYC (Photo: Defense Ministry)
The rejection was diplomatic blowback from Ya'alon's remarks on Kerry, which were first revealed by Yedioth Ahronoth. The Israeli politician had called the top US diplomat "messianic and obsessive" behind closed doors, adding that "the only thing that could save us is Kerry winning a Nobel Peace Prize and leaving us alone."
Unlike his predecessor in the job, Ehud Barak – who used to make diplomatic overtures during his Washington visits – the US administration refused to set any such meetings for Ya'alon.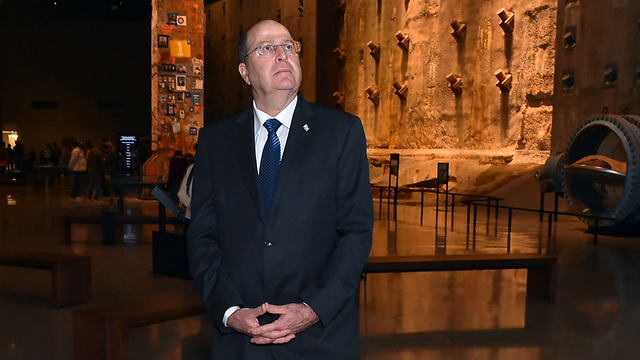 Ya'alon inside Ground Zero memorial (Photo: Defense Ministry)
Previous defense ministers would often be honored by drop-in visit by the president, who would stop to chat with the Israeli guest even without an appointment – Ya'alon did not receive such a gesture.
MORE:
http://www.ynetnews.com/articles/0,7340,L-4583823,00.html